Umrah for Orphans Live Appeal
Tune in for our live Islam Channel TV bid today, May 21st 2019, from 9pm and help send considerably increasingly Palestinian vagrants on Umrah. It's on Sky 727, Virgin Media 838, Freeview 264, Freesat 693 or watch online at www.islamchannel.tv Umrah for Orphans is a spearheading program set up by Islamic Aid a major aspect […]
Tune in for our live Islam Channel TV bid today, May 21st 2019, from 9pm and help send considerably increasingly Palestinian vagrants on Umrah. It's on Sky 727, Virgin Media 838, Freeview 264, Freesat 693 or watch online at www.islamchannel.tv
Umrah for Orphans is a spearheading program set up by Islamic Aid a major aspect of the psycho-social help we accommodate vagrants and powerless kids.
Consistently we take several Palestinian vagrants and widows to the heavenly terrains of Makkah and Madinah shareef on this favored journey.
Just as gathering their material needs – sustenance, water, cover, human services – our vagrants and childcare program places accentuation on giving psycho-social help. From training and welfare to profound direction, it helps a youngster's mental and passionate improvement as they experience a portion of their most valuable long periods of life.
In January 2019, we took 350 Palestinian vagrants from Jordan and 100 from Al Quds (Jerusalem) to the sacred urban areas of Makkah and Madinah shareef.
Since our pilot Umrah for Orphans venture in January 2015, in excess of 2,200 Palestinian vagrants – young men, young ladies and debilitated vagrants — and widows have been on Umrah.
The vagrants – who have never left their homes for another nation – do every one of the ceremonies of Umrah including Tawaf (circumnavigating the Ka'aba multiple times), with a significant number of them having the favored chance to contact Hajr e Aswad (the dark stone).
In the favored city of Madinah, the vagrants visit Masjid al Nabawi, the second holiest site in Islam after Masjid al Haram in Makkah. It is on the site of the mosque worked by the Prophet (Peace and Blessings of Allah Be Upon Him) beside his home where he settled after his Hijrah (movement) from Makkah.
For the vagrants, Masjid al Nabawi transmits a reinforcing of that unique and restrictive bond they have with the Prophet (Peace and Blessings of Allah Be Upon Him), who was himself a vagrant and presented an incredible status on vagrants and those that take care of them.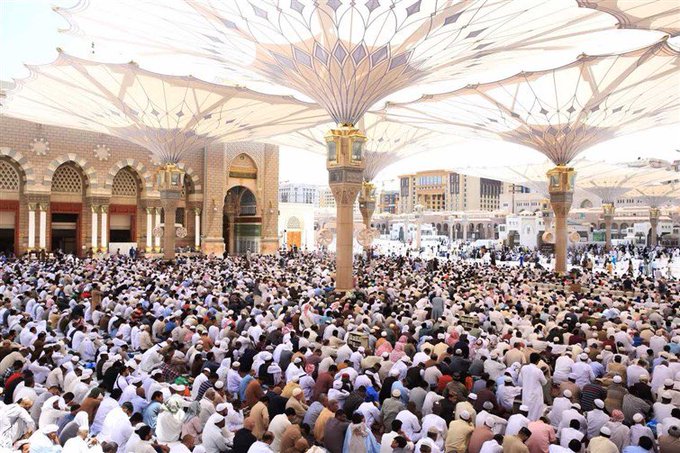 The vagrants have made various Umrahs for their relatives and their late dads. They likewise continually made duas for the contributors who so benevolently supported them for this favored voyage.
Islamic Aid might want to thank every one of its supporters for making our Umrah for Orphans such an uncommon program. May Allah compensate you for bringing such honored bliss into these vagrants' lives.
To see earlier years' Umrah for Orphans documentaries and discover progressively about how you can support a Palestinian vagrant for Umrah, click here.